Four-Bedroom Residences
Our four-bedroom residence features a fully-equipped kitchen, spectacular mountain views, and privacy.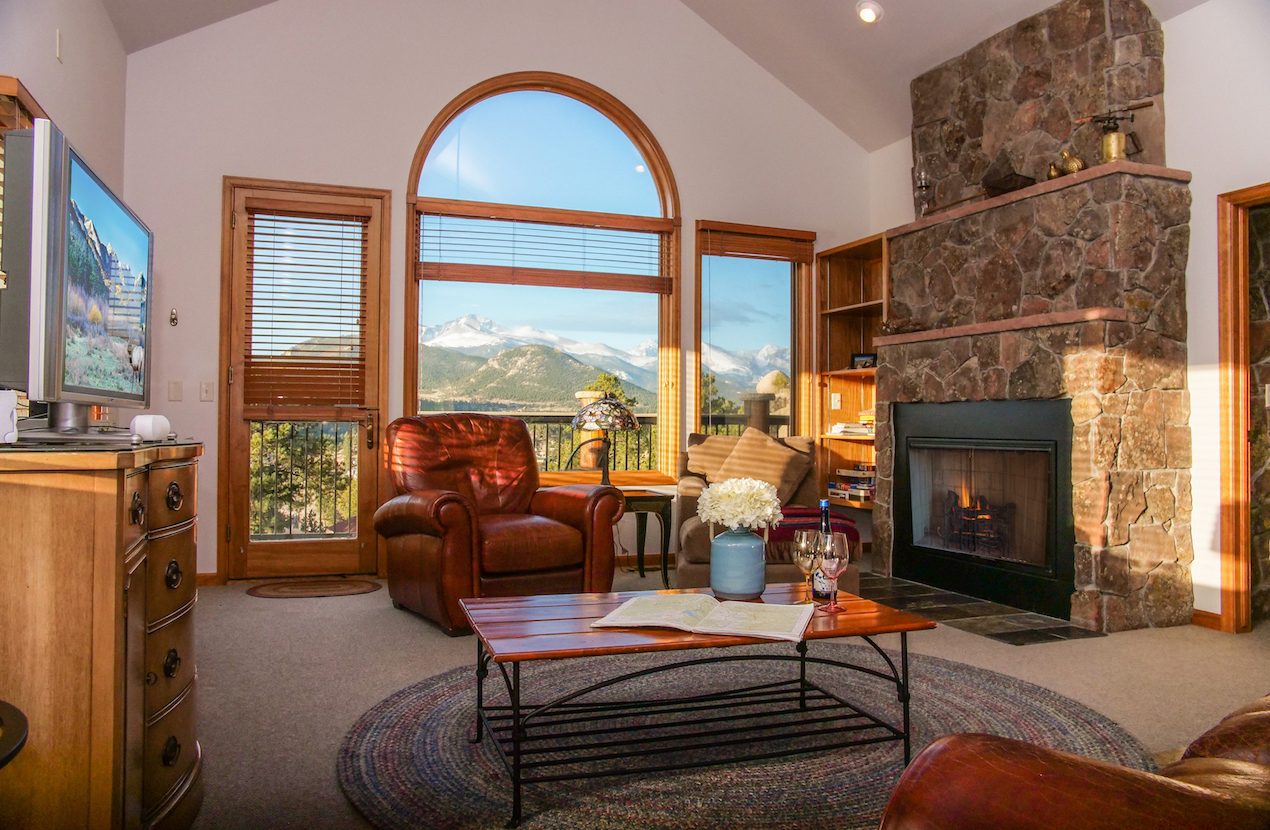 Residence 316, *Currently not accepting new rentals for this unit*
---
Immerse your family in luxury in this spacious four-bedroom condo that sleeps eight to ten people
comfortably. You'll enjoy exceptional views of Long's Peak, downtown, and Lake Estes from the upper-level
deck, ground-level patio, the spectacular great room, and three of the bedrooms.
4 bedrooms | 3.5 bathrooms | 2,668 square feet | sleeps 10
---